Welcome to Kingfisher Design & Publishing
Kingfisher Design & Publishing provides authors with expert services to get their books on the market. We deliver the highest quality for a very reasonable price. We are confident you will be thrilled with the our service! For more information, send us an
email
, use our
contact form
or immediately
book an appointment online.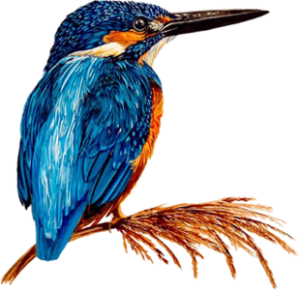 Kingfisher Design & Publishing offers the following author solutions and services:

Print and Ebook Formatting

Print and Ebook Formatting
Whether you have a book in print, ebook file, or Indesign, Word or PDF document, Kingfisher Design & Publishing can help you create high quality, fully compliant print-ready PDFs and ebook files for all major online retailers.
We have extensive experience in providing expert author solutions as well as creating ebooks in Mobi, KF8, ePub and print-ready PDF formats, so your readers may enjoy your work through print-on-demand and on virtually every ereader, tablet, smartphone or computer. We will convert your digital document to an print-ready PDF and ebook in a matter of days, which we'll send to you for review. During the conversion process, we'll also check for typos, inconsistencies, spelling and grammar mistakes and will correct them. We'll stay as close as possible to the layout of the original document, and will make sure your book looks good in all formats requested (by default we will produce ebooks in the Kindle AND ePub formats).
The PDF and ebook are ready for publication only after you are completely satisfied with our work. Not including time for reviews and creating cover art, you can have your print-ready PDF and ebook available for sale on your own web shop, and submitted to all major bookstores in a few days to a week after sending us the original document. The resulting PDF, ebook and the source documents (HTML or InDesign) are your property and will be sent to you as well, either for safe keeping or to modify yourself.
After your book is ready, Kingfisher Design & Publishing can place it in all major bookstores, including Amazon, the Apple Bookstore, Barnes & Noble, Google, Kobo and physical bookstores through IngramSpark and Centraal Boekhuis (only for the Netherlands and Belgium). We'll also make sure your book gets the attention it deserves, by promoting it on our website, other relevant sites, and on social media like Twitter and Facebook. We'll also solicit reviews from bloggers, ebook sites, papers and your readers.
As a one-stop-shop for author solutions, we can also create a dedicated website for you as an author or for a specific book with an integrated shopping cart for books and other products, like merchandise.
Kingfisher Design has an extensive library of stock photography images (some free, some available for a nominal fee) that can be used for your book cover. We'll add your book title and author name, in the font, color, orientation and position you desire, for free. For a small fee we can also modify existing images to suit your needs.
If you'd like to have a dedicated cover for your book, we can provide talented artists who will create professional cover art for a fee.
You can give our artists latitude to create art inspired by their own impressions from your book, or you can write a detailed description explaining exactly what you'd like to see. Either way, we'll make sure you get what you want.
Kingfisher Design offers in-house translation services for translation into the Dutch language. For other languages we have an extensive network of literary translators around the world.
We understand that top quality book translation is very important to both the author and his/her readers. For this reason we only employ translators who are native speakers of the target language and have a proven track record. The result is a professional book translation, proofread and ready to be published.
Book translation is a three step process. In the first step we discuss about your translation preferences. For example, do we need to translate and localize (also translate the names and places into the target language) or translate only, how close do you want the translator to stick to the original sentence constructs, etc. The second step is the translation itself, followed by the third step, proofreading. During this last step, we look for mistakes, omissions, inconsistencies, etc. and edit the document so that it's ready for publication.
If you'd like to know more about our translation services or would like to receive a quote for a translation, please send an email to info@kingfisher-design.com or use our contact form.
Creating and maintaining a website is a lot of work, but it is a great asset in promoting your book(s) and keeping your readers informed about you and your work. King Fisher Design takes the hassle away by creating a professional looking website for you based on WordPress, complete with an integrated book store so your readers can buy your books directly from you. We can even host it for you on a domain of your choosing as a part of our author solutions.
We'll be happy to discuss your needs with you. To get in touch, please send an email to info@kingfisher-design.com or use our contact form.
Since it's almost impossible to see or find every mistake or inconsistency by reading your book yourself, King Fisher Design offers editing and proofreading services and overall author solutions for a very competitive price.
Getting your book edited or proofread by a professional is often the best investment you can make for your book, and your writing career. Book editors do more than make sure your I's are dotted and T's are crossed. They ensure your writing is fluid and poignant. And, since even editors aren't infallable, it's also a good idea to let a professional proofreader make sure the every I is indeed dotted and every T is crossed.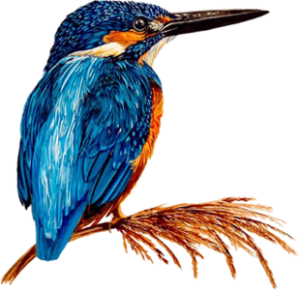 Book Formatting
Without Publishing
Includes PDF for print and ebook in the ePUB format

We can create reflowable and fixed format ebooks, with text, tables and images (including scientific books and comics)

Pricing depends on the (complexitity of the) source document delivered.
Book Formatting
With Publishing
Includes PDF for print and ebook in the EPUB format

Publishing includes promotion and advertising on all relevant platforms

We charge a commission of 10-15% of the sales price per book sold (depending on size and complexity of the book)
Cover Art Creation
Stock Photo or Custom Artwork
Stock Photography is free or the price of the photo

To modify stock photography we charge between €25 and €50

Custom Artwork is done by a professional artist. Prices for Custom Artwork are upwards from €100
Book Translation
To almost any language
Translations will always be done by native speakers of the desired language

For Dutch translations, the rate is € 0.09 per word. For other language translations this depends on the translator

We can also agree upon a fixed fee for the translation. Contact us for details
Website Design
Based on WordPress
Website created based on WordPress, using (customized) themes and optionally a shopping cart and translated into multiple languages

Pricing depends on the amount of customization of themes and whether or not a book store needs to be included

Hosting is not included. For more information about hosting click here.
Editing & Proofreading
Polish your Book to Perfection
We'll send you a free edit or proofread sample (limited to 1000 words) and a quote

Pricing depends on the type of editing required, the quality and size of the manuscript and can be billed hourly or fixed price

Services include proofreading, copy editing, line editing, and developmental editing
*  All prices are excluding VAT (where applicable)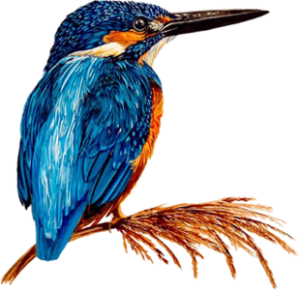 There's never been a better time for authors, new or established, to sell their work. With the correct technical approach, electronic editions are economical to produce and distribute – a fundamental reason for the rapid growth in e-book sales. Once files are created, large-scale distribution from outlets like Amazon, iBooks, BN.com is an upload away. Direct sales from an author's website will produce immediate, commission-free income.
Access to this market is a single step away. Kingfisher Design is a one-stop resource, ready to work with you personally to create high quality e-books, put them online, and administer the ongoing processes quickly and efficiently. Fees are low and the service is great. Get started.
John Vance
Spatterlight Press
Kingfisher Design has been instrumental in upgrading our eBooks to a standard we can be proud of. Their expertise, speed and attention to detail is exceptional.
Everett Coles
www.everettcoleswritings.com
My book layout is stunning. It's professional; Kingfisher Design was able to tell me answers to questions I didn't even know to ask! They listened, understood what I needed for my book, and they just took care of it. I couldn't be happier with the experience, and would recommend them to any author who wants service that's a cut above.
Sara Deray
Author of "Number 367"
I reached out to several book production companies however Kingfisher Design delivered everything I expected and more. I was originally concerned that my manuscript was going to be to complex to format because I had several images and end notes. Every other formatter passed on the job or quoted me an outrageous price. Kingfisher Design did the job quickly and with the quoted prices. Working with the formatter was easy despite being on different continents. Very professional operation. Highly recommend.
Damon L Johnson
Author of " Deep Into the Bitcoin Rabbit Hole"
Kingfisher Design formatting a number of my books. Not only are their rates some of the most affordable out there, but they are also super friendly and professional. They offered suggestions on my book and then allowed me to go back and implement those suggestions while in the formatting process. The whole experience was excellent and it is without hesitation that I would recommend them AND be a repeat customer after I write my next book.
Jessica Ainsworth
Author of "The Beginner's Guide to Facebook Advertising"
Working with Kingfisher Design was a joy! They exceeded my wildest dreams and worked so hard for me it felt like they were sharing the vision for my book – a wonderful treat in the lonely work of writing. The Zoom calls were especially helpful. I asked a friend in publishing to review their formatting and she said it was 'utterly magnificent'. If you want your words to truly shine, then let Kingfisher Design lay them out beautifully for you – you'll be as grateful to them as I am!
Susy Lee
Author of "Raising Kids who Care"
My formatting took a little bit longer due to a few hiccups on my end, but the patience that Arjen from Kingfisher Design showed and the professional manner in which he treated myself and my book, were remarkable. The format that I chose for my book was slightly different and Arjen had no trouble completing the look that I requested. He was very helpful, beyond patient, and went above and beyond to help me get my book to the finish line. If I could reach out and hug this kind soul, I would!
Shauna Harris
Author of "Speaking of Sex"
As the author, the content of my book is in my control. The exception is the cover and the formatting. And these are two of the most crucial elements in effectively introducing your story to the public. The quality of the work from Cutting Edge Studio and Kingfisher Design was excellent. But what impressed me most was the sense of collaboration. In many ways, we worked as a team. And all of you were extraordinarily responsive. I will be working with you again.
John Hornbeck
Author of "A gift of hope"
Writing a book is hard work and as a self-published author, the hard work continues as you begin to enter your book's production phase. Additionally costs start piling up so you start thinking about cutting corners and doing things yourself, and one of those things is attempting to create the eBook version of your book. Don't do it, there is no need to go through the stress and hassle and if your eBook doesn't upload properly, you'll spend hours trying to figure out where the error is. Arjen at Kingfisher Design is worth every penny, he creates your eBook so quickly and he can fix errors effortlessly. The service is remarkable and whenever you need an update; a typo fixed or even a minor format change it's always an "All done." I don't think I've ever had to wait more than a day. The service is a delight, it's fast, courteous, and great value for money. Some advice, go with all of their recommendations because they really know what they're doing, my eBook looked like the print design and none of my readers had any issues with the digital version. You'll also learn a lot too, Arjen was kind enough to guide me through anything I didn't understand, and working with him saved me hours if not days! It is my pleasure to recommend Arjen and Kingfisher Design.
Talwinder Sidhu
Author of "Meditate: Breathe into meditation and awaken your potential"
King Fisher Design not only had the lowest price for book formatting but they also work hard to get you what you need. My editor and launch team found some text issues in my original manuscript and Arjen from Kingfisher Design was great about making several revisions for me (more than the usual) and both the print and ebook formatting came out great. Amazon also had several issues with the cover sizing and Cutting Edge Studio (with whom they work closely together) fixed those for me even though they did not design my cover. Great service and great value!
Michael Wedaa
Author of "International Travel Secrets"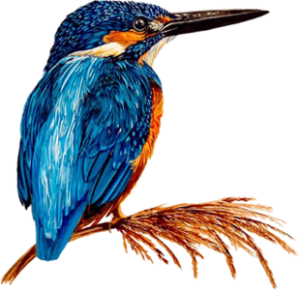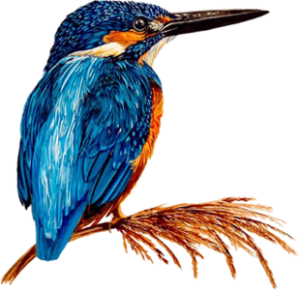 Kingfisher Design & Publishing*
Hoepelmaker 15
3401TH  IJsslstein
the Netherlands